Obituary for Bill Weinmann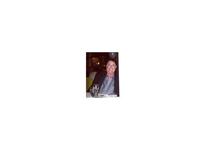 William Weinmann celebration of life memorial service will be held on Friday November 2nd at 10:30am & 11am at Manhattan Jewish Funeral Home conducted by rabbi Joseph Potasnik

In Lieu of flowers the family ask you donate to rescueme.org Newfoundland
Life Story for Bill Weinmann
William James Weinmann (known also as Bill and Billy) died in Portland, Oregon of naturel causes. The date is estimated between 10/8 and 10/15. He was 64 years old. His death may have been a combination of his Diabetes and heart conditions.

Despite his youth, Bill held many notable positions as facilities managers for school systems, colleges and museums across the country. Along the way, he left many lasting impressions, friends and colleagues.

During his life, he enjoyed taking care of many dogs, including his own. He was an avid fisherman and marksman. He enjoyed the outdoors and traveling to new exciting places. He enjoyed Portland, Oregon as well.

Bill was born on April 27, 1954 in Boston, Mass. He grew up in Forest Hills, New York and graduated from Worcester Poly Technic Institute in Worcester, Mass.

Billy leaves behind his older sister Liz Weinmann Berkise, his younger brother Lawrence Weinmann, his sister's Lisa Weinmann and Susan Weinmann Coles.

Services were held in New York on Friday November 2, 2018. Anyone wishing to contribute anything can do so at https://Donate.RescueMe.org/newfoundlands.